Mark has special talents—that's part of what Maggie loves about him after all—and relishes the opportunity to put them on display in front of an audience. When Donna finally goes to see Mark's performance, she finds out just what Maggie has been raving about. And by the end of this wild girls' night out, she's convinced that she's just seen the greatest show on earth.
From the Author:
ADULTS ONLY PLEASE. The Show is a 5,700 word story that contains sexually explicit material and adult language. This story is not appropriate for children and may be offensive to some readers.
Warning: The Show contains self-love, anatomical acrobatics, and a human pole dance.
Kiki truly has a talent for putting a lot of story into not a lot of pages!

This was a quick, albeit extremely erotic, read. The premise for the story is so unique, and I really enjoyed reading it! The series of events was very unexpected, and the tone of the whole book was just so light and just all-around fun to read.

The descriptions and details in the book are wonderful. I got such a clear picture the settings and goings-on around Donna. The narration had me laughing at times (in a good way), and I could easily see this being a "part 1" of a much longer novel. I'd love to read more about not only Donna and Mark, but Maggie as well.

This definitely will not be the last book I read by Kiki Wellington!

***I received a copy of this book in exchange for an honest review***
He slid his fingers up and down, making an imaginary trail that matched the pattern of the bulging veins. The trip from top to bottom seemed to take an eternity—partially because he was clearly prolonging his touch, and partially because his fingers really did have a long, long way to go up and down that endless shaft. Maggie told me that Mark was big, but lots of women say their men are big. Lots of men say they're big—only to disappoint you once their boxers hit the floor and you think, is that all of it? But there was no penis marketing puffery going on here. Mark was every bit the monster that was advertised.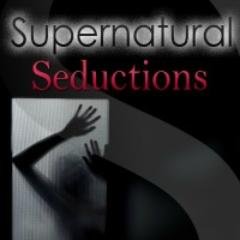 Where does good sex begin?
Between the ears, of course!
That's why I work hard to write erotica that stimulates the largest sex organ we have--the mind--because when we're titillated upstairs, the nether region is sure to follow.
Want to get hot and horny upstairs and downstairs? Check out my erotic stories.
Kiki Wellington. Literary Flesh Peddler. Intelligent Freak.
www.sexwithkiki.com
*****
Get naughty in November! The Show is on sale all month for .99.
It's the sexiest show on earth and you don't want to miss it!
*****
And don't forget to check out these freebies:
Cruel. (The Billionaire Bitch Trilogy #1)
Stroking (The Sensing Lust Series)
Supernatural Seductions
Win an eCopy of The Show
***Please note: This prize is being provided and is authorized by Kiki Wellington***
@KikiWellington http://goo.gl/mOIJr8