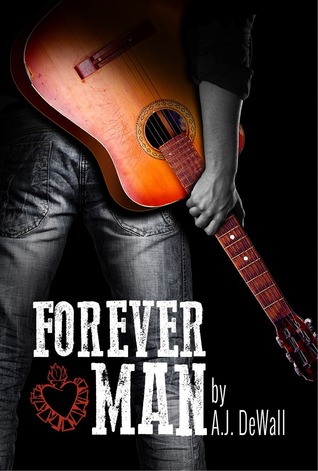 A bond forged in Catholic school, an unspoken attraction that outlasts years of separation and other relationships.
Ren and Cole never acted on that thing that always bubbled beneath the surface of their friendship, not until a chance encounter in a Santa Fe bar and a song that would tip the scales forced them to confront their feelings. Will the influence of a music superstar, a New York socialite and a mystical property manager finally bring them together, or will a history of missed opportunities, their own fears and an impending wedding keep them apart? Can they just have one night, and then walk away?
Forever Man is a story of the consequences of the choices we make, and how the courage to change can last a lifetime. Based on the fan fiction story, Someone Like You.
Forever Man is set in Santa Fe, New Mexico, a city I lived in my 20s and return to often to visit. In the story, Ren and Cole attend Zozobra, a local event dating back to 1924. Zozobra is a 50-foot marionette that is burned in effigy. His nickname is "Old Man Gloom," and he represents the all of the troubles, sorrows and worries of Santa Feans. In fact, prior to the burning, locals write all of that negative stuff down on a piece of paper and place it in a drop box. The papers are then stuffed inside Zozobra.
When I lived in Santa Fe, I attended Zozobra every year. Santa Feans get to the field early; it's a baseball field right on the edge of downtown. It's a family event—groups gathering to share picnics and watch various bands play throughout the day. When the sun goes down, the lights go off and that's when everyone gets up on their feet to watch Old Man Gloom burn. To some it seems silly, but you really do feel a bit better about the past, and ready to face the future, after the event.
For Santa Feans, Zozobra is a cleansing experience—a giant fresh start. I chose to set Forever Man in late August because I wanted Ren and Cole to have a chance to attend the event. They have so much history, so many regrets, so many worries, and so many fears. They needed an opportunity to watch all of that go up in smoke.
I haven't been to Zozobra in years, but I'm planning to go this year, to celebrate the publication of Forever Man. You can watch a Zozobra video and learn more about the August 29th event
here
.
Ren turns to see Cole standing not five feet away, a bit out of breath.

"Did you mean it?" Ren asks.

"Yes."

"You're in love with me?"

"Yes."

Ren doubles over again, trying to catch his breath. Cole crosses to him, rubbing his back but saying nothing. After a moment, Ren straightens out and asks, "How long?"

"I want us to be together—"

"No. How long have you been in love with me?"

The answer to this one question is all Ren needs to know. Because this man, this friend, this lover of his has always given in to whims and drama and intensity, and Ren has to be sure that he is not that. He has to be sure that this is not new.

Cole steps into Ren's space, tilts his chin up and kisses him. The kiss is firm, an answer, a promise.

"I can't remember a time when I wasn't in love with you."
A professional writer for more than 20 years, A.J. DeWall began her career as a playwright. She is the ghostwriter behind dozens of nonfiction books, including several award-winning bestsellers. As a writer of fan fiction, her online titles have hundreds of thousands of reads. Forever Man is her first novel. She lives in New York with her wife and son.
The author will be awarding a $25 Barnes & Noble GC to a randomly drawn winner via rafflecopter during the tour! A free download of an Interlude Press eBook title or an author/book swag pack (US ONLY) will be awarded to one randomly drawn winner via rafflecopter at each stop during the tour!
@AJDeWall @GoddessFish